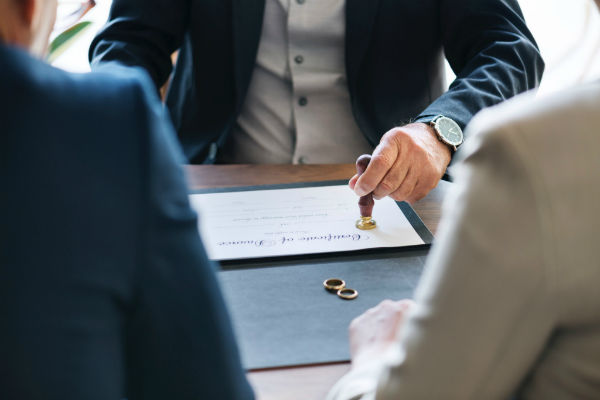 Dear Clients,
The National Assembly of Vietnam adopted on 20 November 2019 the Labor Code No. 45/2019/QH14 ("New Labor Code") after an amendment process lasting nearly four years. The New Labor Code will replace the Labor Code 2012 and will take effect from 1st January 2021.
The following is an overview of the key points that have been added to the New Labour Code.
A. Labor Contract:
The New Labor Code provides the below significant changes:
Recognizes the validity of labor e-contracts that are established in the form of data messages in accordance with e-transactions laws.
There will be only two types of labor contracts:
(i) indefinite-term labor; and
(ii) definite-term labor contract* with a term of 36 months or less. Definite-term labor contracts can no longer be extended by using appendices.
Seasonal or short-term (12 months maximum) labor contracts will no longer be available for use under the New Labor Code and shall take the form of definite-term contract.
* Similarly to the Labour Code 2012, definite term contracts may generally only be renewed once. After expiry of a renewed definite term contract, in most cases the contract will become an indefinite term contract if the employee continues working for the employer, regardless of what the parties agree. However, the Labour Code 2019 does specify certain cases in which definite term contracts can be renewed multiple times, including contracts with elderly employees, foreign employees ( please see below for further details), officers of labour representative organisations and directors of enterprises with State-owned capital.
B. Unilateral termination of labour contracts by employees:
Under the New Labour Code, an employee will be able to terminate a definite term labor contract without cause after serving an advance notice of:
30 days, if the term of their contract is between 12 and 36 months; or three days, if the term of their contract is less than 12 months.
In certain special circumstances (eg the employee suffers maltreatment or sexual harassment), such advance notice is not required.
C. Unilateral termination of labour contracts by employers:
The New Labour Code provides additional legal grounds for employers to unilaterally terminate labor contracts with their employees, including:
the employee reaching their statutory retirement age;
the employee being absent from work for five consecutive working days without a valid reason; and
the employee providing false information (eg about their qualifications, health status or residential address) to the employer when entering into their employment contract.
D. Term of a work permit
The new Labour Code limits the number of work permit extensions. In particular, the term of a work permit is limited to a maximum of two years, with the option for extension also limited to a further two-year term. Thus, the maximum time that a foreigner will be able to work in Vietnam will be four years. Expats who want to continue working in Vietnam after the expiry of the extended work permit will have to apply for a new work permit.
E. Working hours:
While the working hour limit remains the same as 48 hours per week, the New Labor Code states that normal working hours cannot exceed eight hours a day or 48 hours per week. However, if the employer and employee agree on an overtime deal, the overtime cannot exceed 12 hours a day, 40 hours a month and 200 hours a year. For industries such as textile and clothing, footwear and electronics in which seasonal orders during certain times of the year require an extensive workload, an overtime cap of 300 hours has been specified.
F. Additional Public Holidays:
The New Labor Code adds one day off to the National Independence Holiday, on 1 or 3 September. The schedule of National Independence Holidays and Tet Holidays will be decided annually by the Prime Minister.
G. Salaries:
The New Labor Code adds and clarifies the following points:
The employer is entitled to pay foreigner employee's salary in a foreign currency.
Every time salary is paid, the employer shall provide the employee with a note specifying the salary, overtime pay, nightshift pay and deductions (if any).
In case of bank transfer, the employer shall pay the costs of account opening and transfer.
Authorized person can receive salary for the employee.
Employers must not restrict or interfere their employees' spending of their salaries; must not force their employees to spend their salaries on goods or services of the employers or any particular providers decided by the employers.
H. Internal labor regulations
Only employers having 10 or more employees are required to have written internal labour regulations (ILRs) and such ILRs must be registered with the Department of Labour, War Invalids and Social Affairs (DOLISA) to become effective and enforceable.
The Labour Code 2019 additionally requires employers with fewer than 10 employees to have ILRs. However, such ILRs are not required to be mae in writing and can take effect on a date the employer decides without needing to be registered with DOLISA.
I. Unions:
Vietnam will now allow independent trade unions to operate as opposed to currently being supervised by the state-run Vietnam General Confederation of Labor (VGCL). The independent union will still be required to get permission from state authorities to operate. This is partly seen as Vietnam enters into free trade agreements which require the opening of trade union rights. Nevertheless, further guidance will be required on how this will happen practically.
J. Retirement Ages:
The retirement age for men will be gradually increased, from 60 to 62 by 2028; and for women, from 55 to 60 by 2035. In particular, starting from 2021, the retirement age will be 60 years and three months for men, and 55 years and four months for women. After that, the retirement age will each year be increased by three months for men and four months for women until the new target ages are reached.
ACTIONS YOU CAN TAKE NOW:
Although the Labour Code 2019 will not take effect until 1 January 2021, employers should start looking ahead and consider how the upcoming changes will impact their businesses and management of their workforce.
It is expected that various Decrees and Circulars implementing the current Labor Code will also be revised to comply with the New Labor Code. We will keep you posted of any updates related to the New Labor Code.
If you would like to obtain further information or want to discuss issues in relation to the New Labor Code in further detail and the impact of the changes on your business, please do not hesitate to contact us.

TO FIND OUT HOW WE CAN HELP YOUR BUSINESS, CONTACT US:
Alejandro DOMÍNGUEZ HERRERA
Partner at FIDAL ASIATTORNEYS VIETNAM.
Honorary Consul of Spain in HCMC
Saigon Trade Center Tower, 21 Floor, Suites 2101-02, 37 Ton Duc Thang, District 1 Ho Chi Minh City – VIETNAM.
Tel: +84 (0) 8 39 10 22 84
Email: dominguez@asiattorneys.com
#This publication has been prepared for general guidance on matters of interest only, and does not constitute professional advice.